Vi Tools Shop EN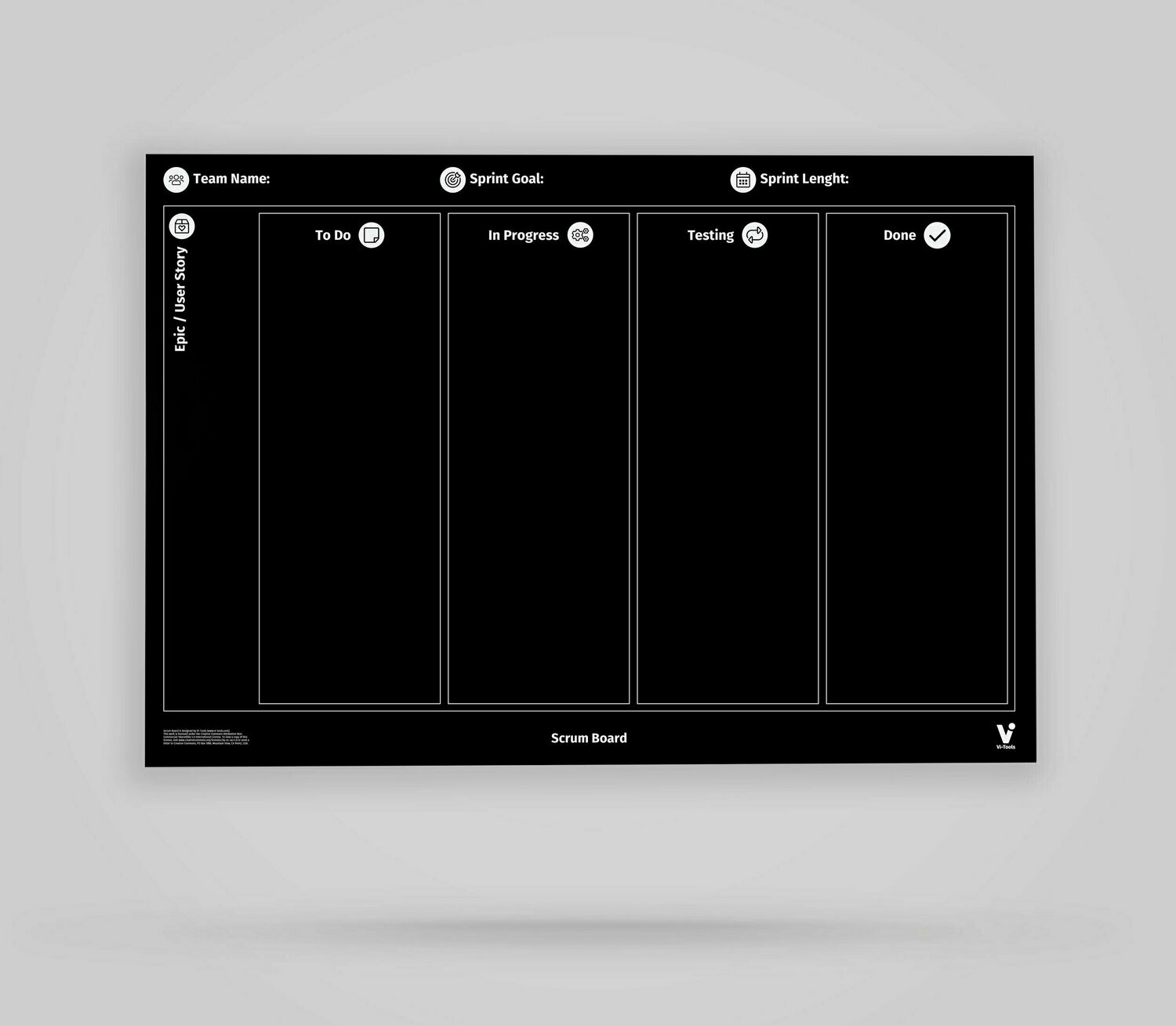 Scrum Epic/User Story Board - Blackboard Poster
SKU VBK085118-0290-00000
Product Details
Break down Epics into User Stories or User Stories into Tasks and visually manage your items in an easy manner.
Managing the flow of the User Stories or Tasks across the board fosters real-time communication and a shared understanding of the status of each user story.
---
Vi-Board (Version Whiteboard or Blackboard): rollable, double-sided, reusable mobile Whiteboard Poster (with whiteboard coating); one side with a selected template, one side blank; 85x118 cm (approximately 34x47 inches); comprehensive Starter Kit included.
Vi-Boards are enabling agile and lean ways of working. You can work anywhere, roll them up for easy transport, re-use them, and if you write on them with markers, you can wipe them clean.
Hand-written notes and 3M Post-its® (3M Super Stickies recommended) stay in place when you roll up the board. Vi-Boards are the perfect tool for enabling an incremental and iterative work style.
With a size of 85 x 118cm (about 34x47 inches) and a unique whiteboard coating on both sides, Vi-Boards weigh only 210 grams (less than 8 ounces).
Vi-Boards supplied with comprehensive Starter-Kit (four sticky pads for attachment, one whiteboard or chalk marker, one Stabilo Pen 68, one pad of Post-it® Super Sticky, wet wipes and sponge). Unpack and start right away.
Save this product for later