Vi Tools Shop EN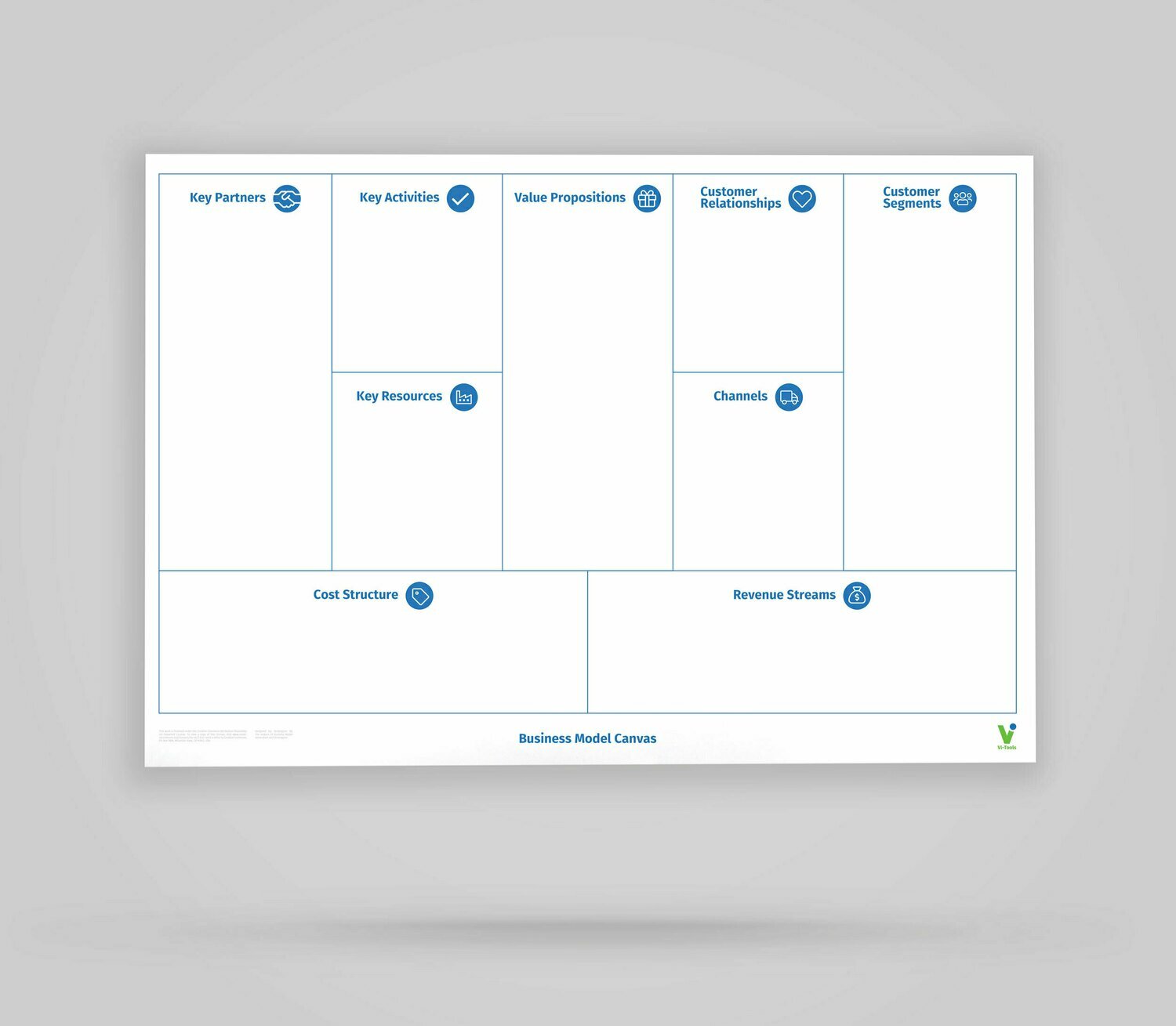 Business Model Canvas - Whiteboard Poster
SKU VB-085118-0020-00000
Product Details
Analyze, design and visualize new business models.
Use the Business Model Canvas to explore and exploit new business models, whether you are a startup or an existing business. Visualize and communicate your business model in an understandable way and drive action.
---
Vi-Board (Version Whiteboard or Blackboard): rollable, double-sided, reusable mobile Whiteboard Poster (with whiteboard coating); one side with a selected template, one side blank; 85x118 cm (approximately 34x47 inches); comprehensive Starter Kit included.
Vi-Boards are enabling agile and lean ways of working. You can work anywhere, roll them up for easy transport, re-use them, and if you write on them with markers, you can wipe them clean.
Hand-written notes and 3M Post-its® (3M Super Stickies recommended) stay in place when you roll up the board. Vi-Boards are the perfect tool for enabling an incremental and iterative work style.
With a size of 85 x 118cm (about 34x47 inches) and a unique whiteboard coating on both sides, Vi-Boards weigh only 210 grams (less than 8 ounces).
Vi-Boards supplied with comprehensive Starter-Kit (four sticky pads for attachment, one whiteboard or chalk marker, one Stabilo Pen 68, one pad of Post-it® Super Sticky, wet wipes and sponge). Unpack and start right away.
Save this product for later